We can pick-up your Our wide range of production is supported by an extensive network of companies specialising in:
The wide range of heat-set web offset presses within our network allows us to print in 4 or 5 colours on 8, 16, 24, 48, 64 and 80 pages.
Some presses equipped with variable folding systems to obtain specific paginations and special formats, or for on-line trimming and/or gluing.
These presses are indicated for industrial quality medium to high print-runs and if your requirements fall within this category you will certainly benefit in terms of cost and turn around time.
The choice of press is made in consideration of your product, its format, number of pages, paper type and grammage, binding, logistics and various other factors.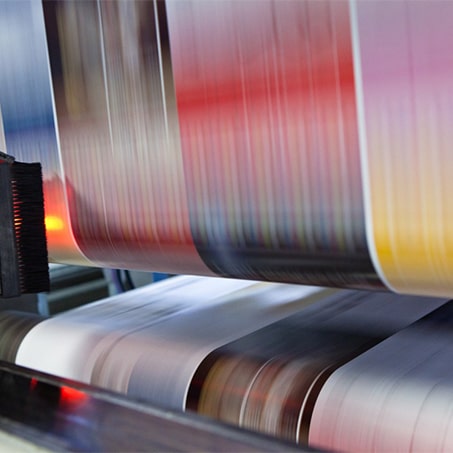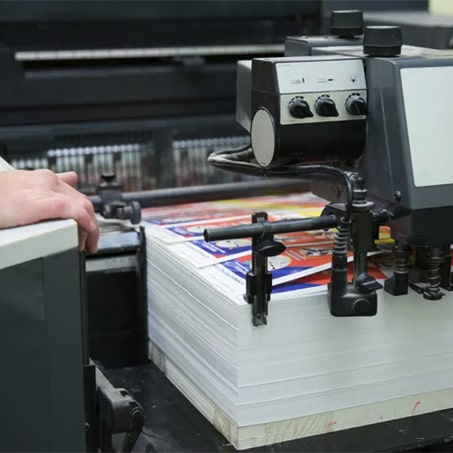 Sheet-fed offset printing
We can rely on the availability of sheet-fed presses in 4, 5, 8 & 10 colours for sizes from 70×100 to 120×160.
The choice of sheet-fed offset can be necessary according to the specific characteristics of the product, for example, very heavy paper not printable on web offset.
Whether it be Posters or Flyers, Calendars or Illustrated Books, Magazines or Catalogues, we will advise you according to your particular needs and your idea of what you would like to achieve.
Timson bookpresses in black & white or 2 colours
Timson bookpresses representing the ideal and most economical solution for printing on natural papers of books, manuals, comics, quiz books in black and white with unlimited runs.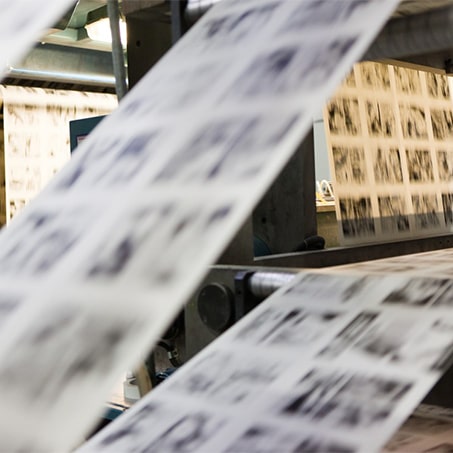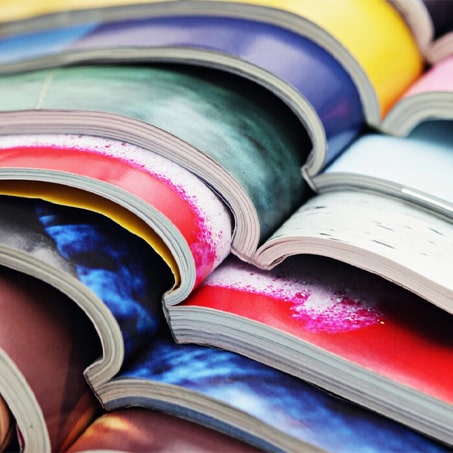 Digital printing and on-demand
That is the "print on demand" option. It is the winning choice for limited runs and so enables you to satisfy requests for small quantities and avoid the risk of unsold surplus. It allows you to re-print on request, changing or personalizing the product at will.
If among your needs there is also that of producing packaging suitable for your products, whether it be caskets, displays, totems, then we will make our technicians available to design and implement tailor-made projects for you.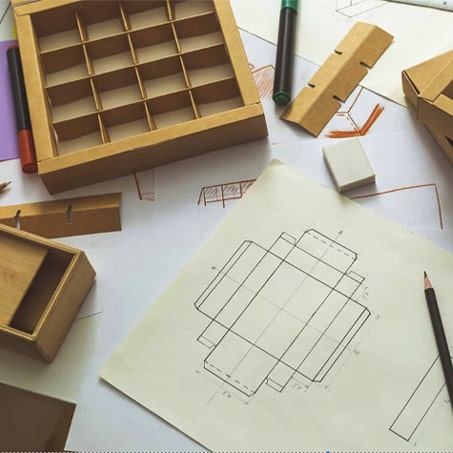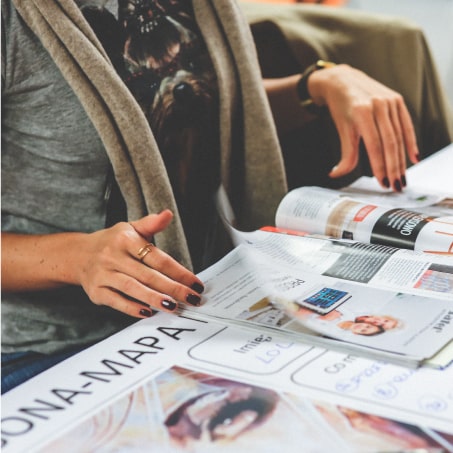 Digital printing of variable data (VDP = Variable Data Printing) is a particular application of digital printing in which texts, graphics and images can be customized for each printed page, drawing on the data present in external files or on a database.
Packaging and shipping to the final destinations in the world
If your magazines or catalogues are distributed in this way, we can offer a turn-key service by managing the entire process, from wrapping and labelling to posting the product and managing postal accounts.